The not so good news is that we did a big clean up around Triabunna last week. If everyone played fair and acted responsibly we wouldn't need to do this. The township is not an area that we usually undertake to clean up but there has been a lot of rubbish, particularly lolly packets and masks, discarded in vacant blocks around town.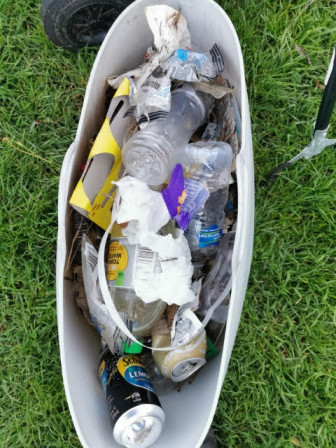 Here are the contents of my first (of two) collection.
The good news is as follows:
We had a great meal at The Spring Bay Hotel to reward ourselves.
I spoke to a lady at the weekend who said how clean the town is currently looking.
Today I saw two pied oystercatchers at the marina. People have been concerned at not seeing the birds around. One can often be seen on the lawn outside the Community Health Centre. Two together is far more joyous sight.